An extraordinary environment

Grande Terre, the archipelago's main island which is almost the size of Corsica, is home to between just 50 and 100 people depending on the season. Among whom there are representatives of three military branches as well as a group of scientists who cover the four corners of the island to observe the flora and the fauna, in particular the penguins and elephant seals which are found in abundance. This mountainous archipelago is exposed to severe climatic conditions: the wind blows at over 60 km at least 300 days a year with an average annual temperature of around 5°C.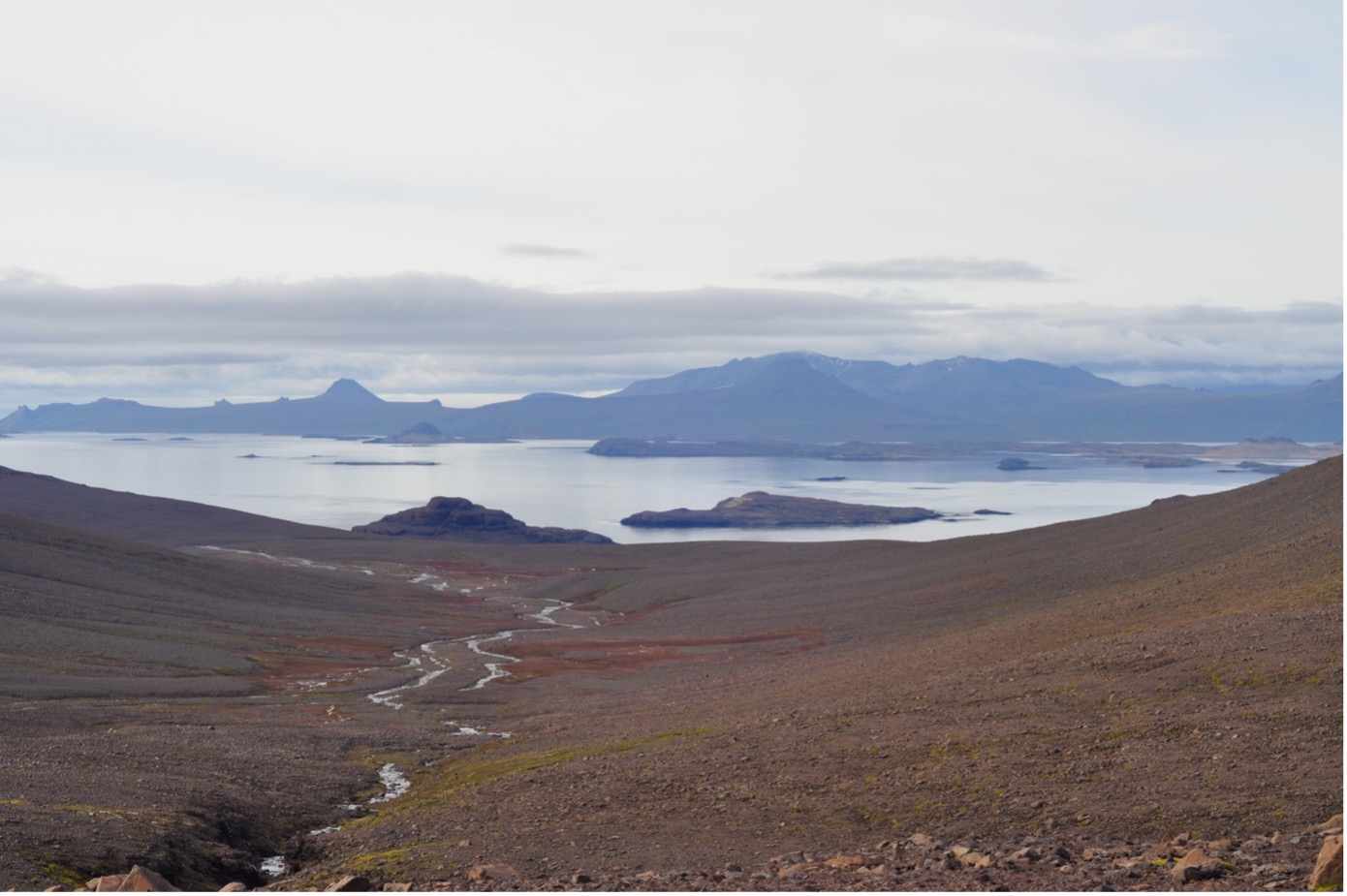 Its only village is the permanent station named Port aux Français, located on the Courbet peninsula, Grand Terre's only flat area. It enjoys a more favourable climate as it is situated on the shore next to a sheltered gulf. There is only one way to get here: the Marion Dufresne. This ship makes the trip 4 times a year between the island of La Réunion and the French Southern Islands, including Kerguelen, with a return trip taking 20 days. It was designed to carry out several tasks simultaneously: conducting scientific research, resupplying, and transporting staff from the bases located on the French Southern and Antarctic Lands, including Telespazio France teams.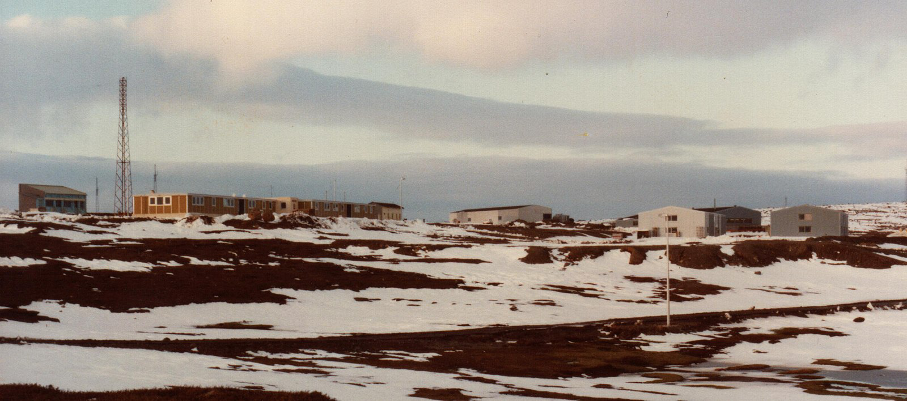 Port-aux-Français (Kerguelen Islands) permanent station, partial view (1983)
The purpose of the satellite tracking station

In Kerguelen, two Telespazio France employees take care of maintaining the satellite tracking station's antennas as sub-contractors for the CNES (the French National Centre for Space Studies). This type of station enables French and European satellites (CALIPSO, Pléiades, Helios, CSO, and other French or European satellites including those managed by the CNES) to be maintained and positioned. Thanks to the station it is possible to track moving satellites found in low orbit (LEO) above the Earth. For the 15-20 minutes during which these satellites are visible over the station, the antenna tracks them and allows:
The telemetry data being relayed from the satellite to be received;
Remote orders to be sent up to the satellite to give it instructions (e.g. take pictures);
Locating measurements to be taken: satellite speed and distance measurements.
This data is then transferred to the satellite control centre based in Toulouse. Many satellites pass over every day and the station automatically synchronises to the correct frequencies using the right configurations to track these various satellites.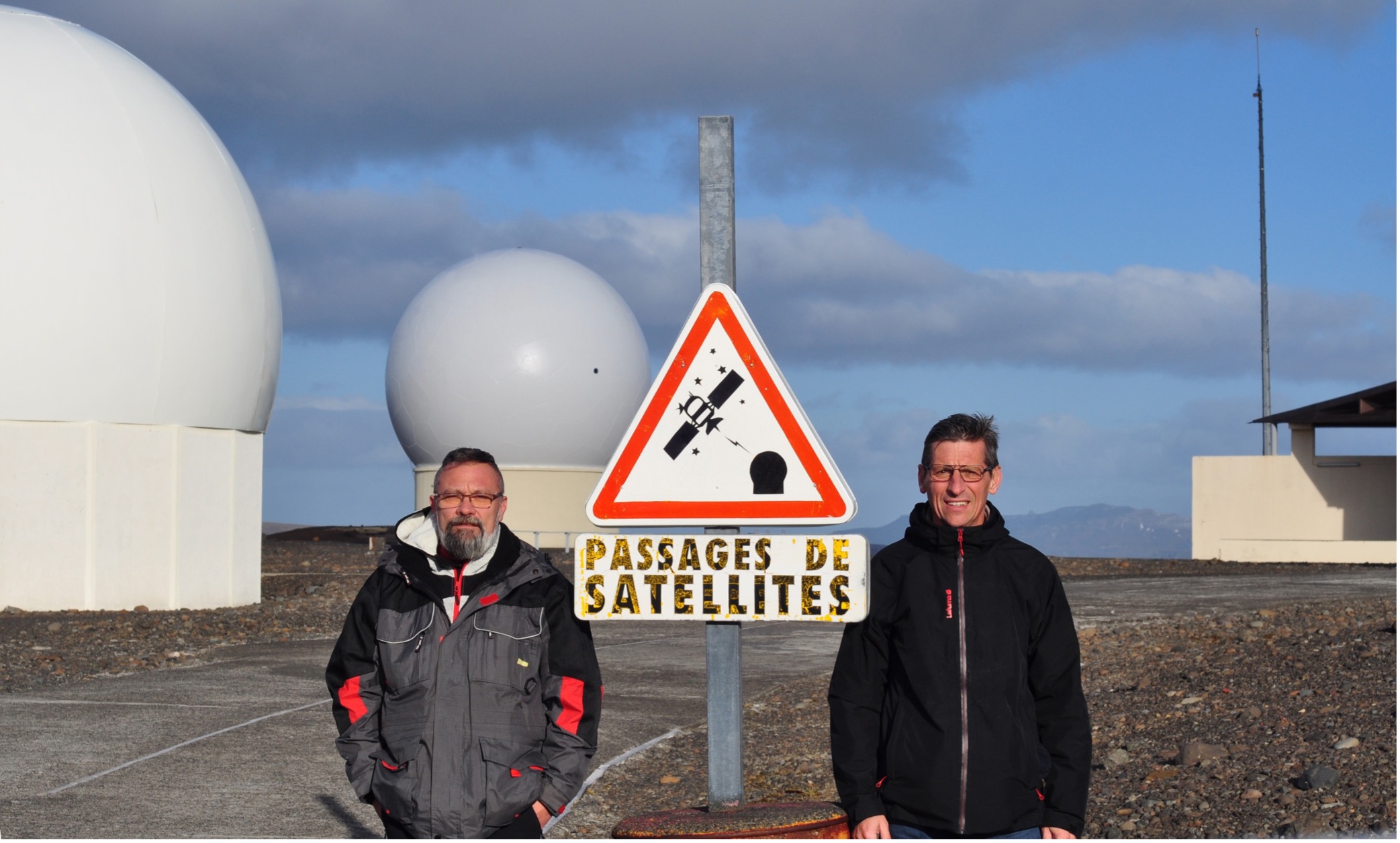 Johann Lecoint and Didier Petit
Interview with Didier Petit, a maintenance technician at the Kerguelen station
How many trips have you made to Kerguelen?
I've just finished my seventh trip. I first went there 25 years ago and I have spent 4 years there in total. There are many of us who have spent long periods there. It's a truly unique experience, almost impossible to describe, which we mainly share with those who have been. Very close bonds are formed in this highly unusual place. Above all, it is an adventure for us humans in community life which is truly unique and indescribable.
What is your work pattern like while you're there?
There are two of us, and we're on call 24 hours a day: that's maintenance. If everything is going to plan we work office hours, and we are free to go fishing, accompany the scientists out in the field or explore the accessible parts of the island at the weekend.
With only two of us, it's challenging! The most important thing is to get on well with your colleague; it's about teamwork, and you have to find people who are compatible. It's like living on a sailboat. It's not a "normal life".
What is the selection process for being chosen to go to Kerguelen?
Maintaining antennae is a fairly specialised trade. There are only around forty of us who can do it. Before being sent to Kerguelen, you have to do a three-month training course on the Aussaguel antenna (in the Lauragais area, around 20 km from Toulouse), and a medical check-up is vital before setting off. An emergency doctor is always present on the island, but it's best to avoid suffering with health problems whilst you're there.
What impact has Covid had on the Kerguelen islands?
The French Southern and Antarctic Lands have done their utmost and have so far succeeded in not bringing the virus to the islands. There are very strict, yet essential, measures in place for people going there (there is no intensive care unit): in addition to an obligatory quarantine on the island of La Réunion, you have to take a PCR test on your arrival in La Réunion and the day before departing. The trip on board the Marion Dufresne is also affected. It's a real challenge for the crew especially when they have to go ashore to load equipment for instance. Also, since the pandemic began, tourists are no longer permitted on board (around ten places are usually reserved). Once there, however, we were totally free to move around.
What was it like to return from this latest posting?
Returning with the pandemic was quite difficult and it was even harder than usual to readapt. On the island you can use the telephone and have access to emails as and when you like, but internet access is extremely limited. It's like how the internet was twenty years ago: I think we had 512 kilobytes for the whole base, i.e. for 50 people. As for mobile phones, you learn to live without them... Whether there is a pandemic or not, you are quite disconnected when you come back from this type of place.
Could you talk to us more about the issues relating to protecting the island's environment?
At the station itself we don't get directly involved in protecting the environment, but we do lend a helping hand to the scientists: we all work autonomously but there is a great sense of community spirit in the field, depending on what each person needs.
In our day-to-day behaviour, however, we have to take very precise precautionary measures: for example, we must avoid bringing seeds from one part of the island to another at all costs. Everyone who lives there is very much aware of the various rules that help to protect the island. By being there, you become conscious of the issues relating to protecting the environment as you are in nature as it has always been. Of course, humans have had a negative impact everywhere they have been, including there, but it is a fairly well preserved place where we are in direct contact with nature. It's quite an experience to find yourself in a colony of 300,000 penguins!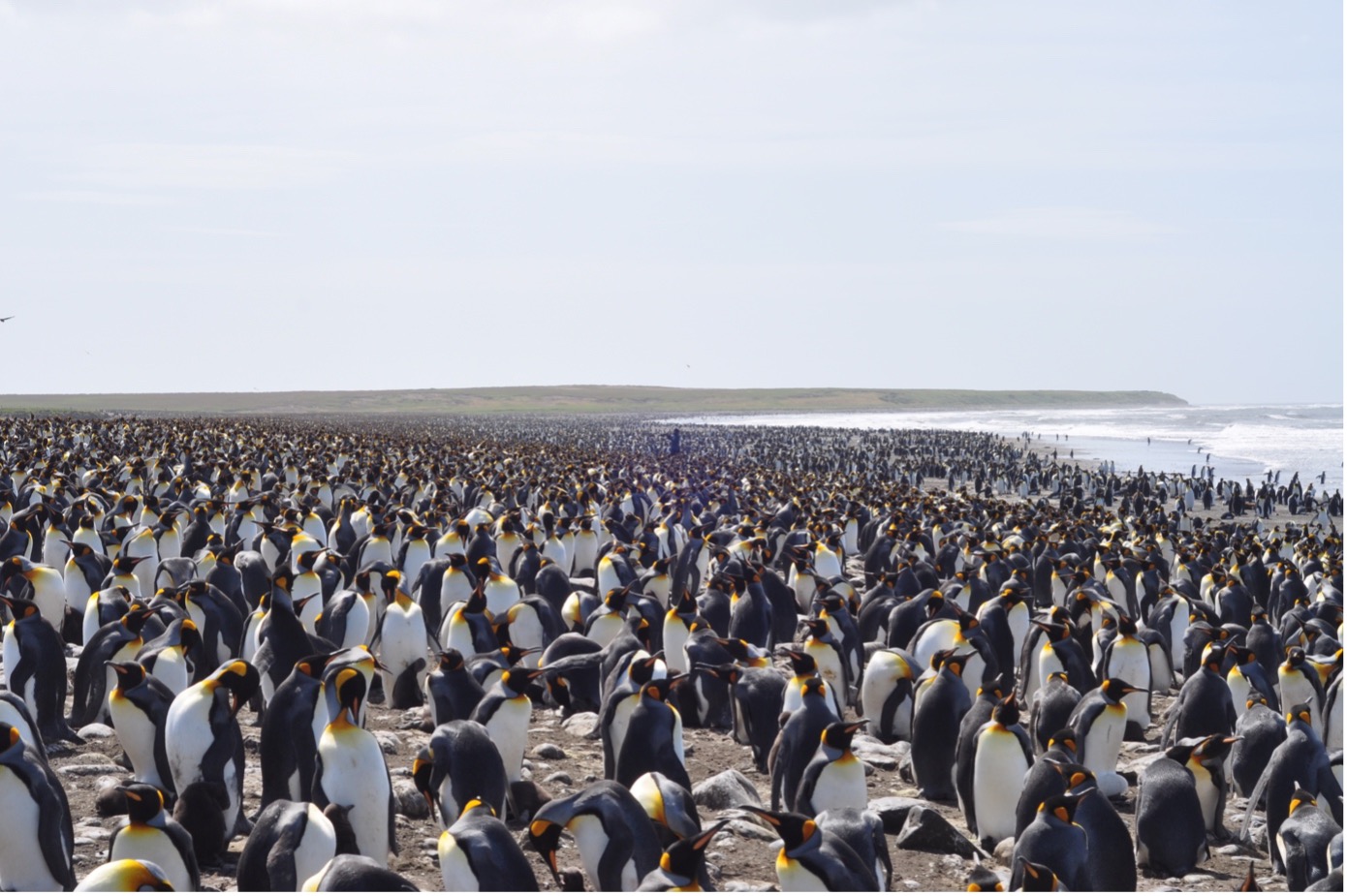 ---

If we had to compare the life of a satellite to that of a human, its launch is merely its birth. It spends the rest of its life in orbit, hundreds of kilometres from Earth, and the tracking stations - as well as the men and women who keep them in operating order - accompany these satellites throughout their existence. Without them, it would be impossible for us to gather the essential data needed for monitoring the environment or even for navigating, and as a result, contribute to one of Telespazio's main purposes: preserving nature and life on our precious planet.
​​​​​​​
---
Credit photos : Wikipedia Commons et Didier Petit
​​​​​​​Learn more about the French Southern and Antarctic Lands.
Re (or reread) the first episode of our series of articles about the TAAF:
​​​​​​​Space Supporting Sustainable Development.