Telespazio France in situ, in Rabat and El Jadida
Last June, Telespazio France's Geo-Information Line of Business (LoB) teams deployed two stations in Morocco. These GMES eStations, formerly known as MESA eStations, were established over a 2-week period.
The beneficiaries are among the leaders or partners in the 12 projects funded by GMES & Africa. They are recognized African institutions involved in the preservation of natural resources, water management, coastal and seabed surveillance, established in North Africa, Algeria, Egypt, Mauritania, Morocco, in Tunisia, but also in South Africa, Gabon, Kenya, Nigeria, Rwanda and Tanzania.
These eStations provide a high-performance system which is designed for many areas of research related to monitoring, sustainable management and safeguarding of natural resources.
The first eStation was received by the CRASTE-LF (African Regional Center for Space Science and Technology in French Language), an organization affiliated to the UN and based in Rabat. Focused on a research theme initiated by the OSS (Sahara and Sahel Observatory), its aim is to contribute to environmental development in the agricultural sector of all the partner countries of CRASTE-LF.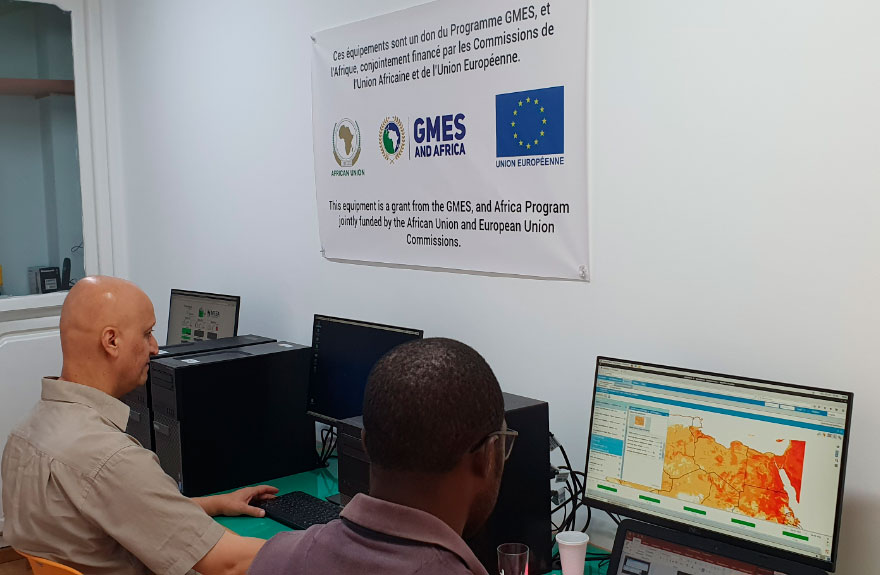 Rabat, Morocco - MESA eStation operators, CRASTE-LF
The second Moroccan eStation was set up in El Jadida, on behalf of the UCD (Chouaib Doukkali University). The research theme "NARSS" (National Authority for Remote Sensing and Space Sciences) focuses on the development and control of the coastal fishing sector in Morocco.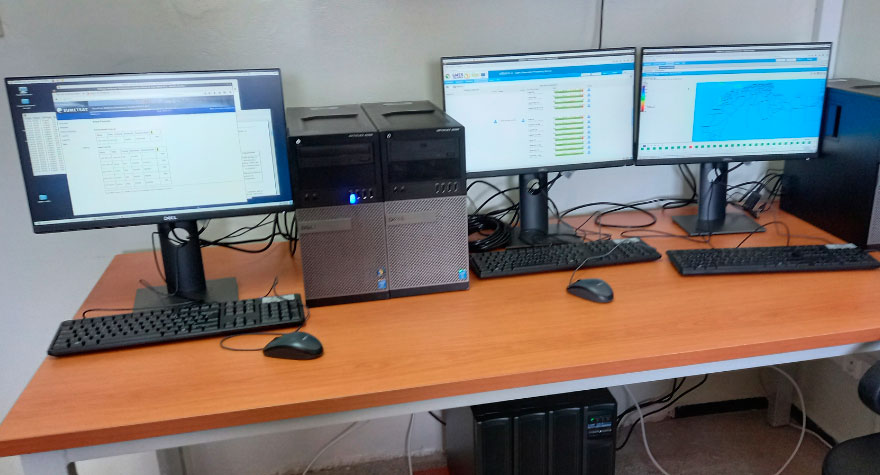 El Jadida, Morocco – UCD's eStation
The Telespazio teams received an outstanding welcome on both sites, surrounded by operators and local volunteer technicians who showed a great interest during the training course and handled GMES eStations quickly.
Within Telespazio France, the Geo-information LoB operates on various fields such as Earth Observation, acquisition and processing of satellite data, development and marketing of products and services. These activities include maritime surveillance and security, coastal, agricultural and infrastructure environment surveillance, mapping and geographic data management.
The origins of the project
The GMES program

Launched in 1998 and initiated by the European Union, the Copernicus program (formerly GMES - Global Monitoring for Environment and Security) is coordinated and managed by the European Commission in partnership with the ESA (European Space Agency) and the EEA (European Environment Agency).
This program aims at optimizing the compilation and restitution of continuously updated data as far as various Earth Observation issues are concerned (environmental, maritime safety, meteorological, climate, and soil monitoring). Over the past 23 years, the 6.87 billion euros investment in this Earth Observation satellite network enabled better coordination and use of data: extended coverage, increased quality, and diversification of sources.

GMES & Africa

Since 2007, the GMES program has extended its borders to the African continent. Aimed at supporting the decision-making process in the sustainable management of land and water, this project takes part in a long-standing collaboration between Africa and Europe in space and scientific technologies.
Observation capacities have therefore been developed in order to optimize the use of space systems for the sustainable development of Africa.
In this context, the Agence Gabonaise d'Études et d'Observations Spatiale (AGEOS) and the Commission Internationale du Bassin du Congo Oubangui Sangha (CICOS) have signed partnership agreements with the African Union to develop the themes of "Water and natural Resources management" and of "Monitoring of Central African tropical forests".
The eStations implementation by Telespazio France
With nearly 60 years of experience, Telespazio is one of the world's leading providers of customized and accessible satellite solutions and services and is at the forefront of many sectors: from space systems design and development to launch services management and in-orbit satellite control, from Earth observation services to communications, from navigation and satellite tracking to scientific programs.
The success of the AMESD (African Monitoring of Environment for Sustainable Development) and MESA (Monitoring of Environment and Security in Africa) projects, through which 195 EUMETCast stations were designed and successfully deployed by Telespazio in Africa, were considerable assets for the GMES & Africa program.
This is the reason why Telespazio France had full legitimacy to win the installation contract for twelve MESA stations in Africa in December 2020. All integrated and tested at the beginning of this year in the twelve selected partner institutions, they are gradually being installed in situ.
Focus on the eStations: their assets and special features
Developed by the JRC (Joint Research Center of the European Commission) since 2009, the eStations contain a complex system that enables Earth Observation data. With unique analysis and reception capabilities, these stations aim to automatically collect, process, visualize and analyze meteorological and environmental key critical data to the sustainable development of Africa. The remote sensing data is received from EUMETCast, a multicast service carrying an almost real-time data stream within a guaranteed time frame. They are then broadcasted in C band by the Eutelsat W8B satellite or via the Internet.
An eStation consists of a satellite antenna and three computers connected to an uninterrupted server. In addition, it offers a personalized web system that allows users to modify environmental indicators and enter new ones.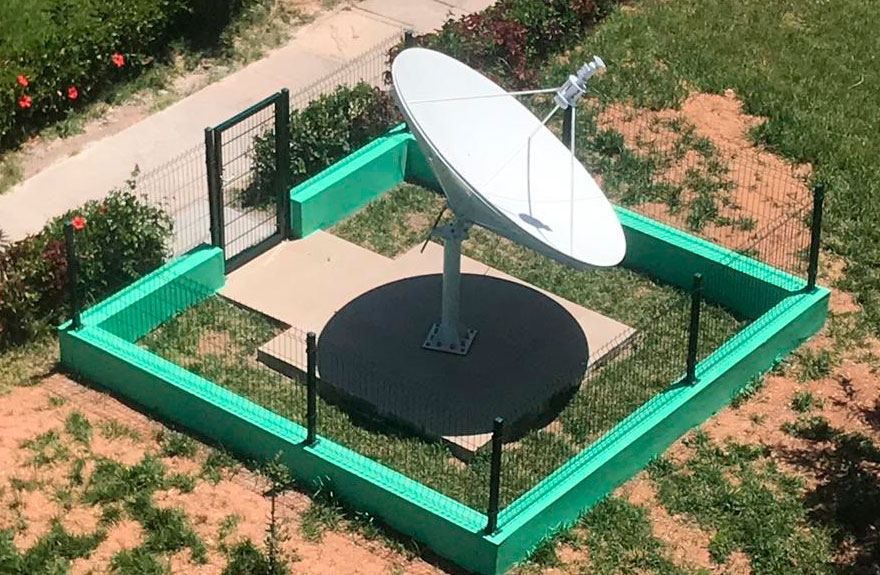 El Jadida, Morocco – MESA Antenna, UCD
The analytical perspectives offered by the eStations point to great environmental development projects and new ambitions, this is what the two Moroccan beneficiary institutions are already asserting.