From operating complex infrastructures to developing custom space applications, services are at the heart of our business.
Our expert teams are passionate about what they do, combining space and digital to offer our customers a wealth of technical and human experience. At Telespazio France, our teams are made up of people from diverse and complementary backgrounds—and they're our greatest strength.
Reach your potential
Our objective is to welcome you into this exciting environment, support your development and help you reach your potential.
Each project is a chance to gain new experience. And this, combined with our proactive training policy, enables our people to develop their skills. We support each member of staff in their career, recognizing that the personal development of each individual contributes to the ever-growing expertise we offer as a company.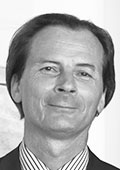 "Working at Telespazio France means working in a dynamic and diversified environment, with opportunities for functional and geographic mobility and an international career. We offer a wide range of training options, exciting responsibilities and a varied array of assignments, so you'll have the chance to keep learning and moving forward throughout your career."
Jean-Marc Gardin, CEO, Telespazio France
Meet others
Telespazio Group has a strong international culture and operations in eight countries—Italy, France, Germany, the United Kingdom, Spain, Romania, Brazil and Argentina—and encourages international mobility for everyone who wants it.
At our various facilities, there's a whole array of job functions and associated skill sets. So, career opportunities are really wide-ranging. You can fulfil your career aspirations at one of our sites, or at the facilities of one of our customers in Toulouse or Kourou, French Guiana. Equally, you could be working with the military authorities in the Paris region, or on a long-term international assignment in Libreville, Gabon, the Kerguelen Islands, North Africa or the Middle East, for example.
Innovate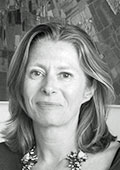 "In the complex, fast-moving world of space, our expertise, combined with our innovative and agile approach, helps us ensure the success of our customers, partners and employees."
Corinne Mailles, Deputy CEO
Our customers are confident in our ability to offer the best solutions, thanks to our innovative approach and entrepreneurial outlook.
In the ground infrastructure sector, our senior technicians and engineers support customers from the initial engineering phase through to operations, drawing on their wide-ranging skills in project management, electronics, data processing and spaceflight dynamics.
In network services and connectivity, our teams, mainly comprising telecommunications and network engineers, develop and operate a broad portfolio of innovative services, offering our customers dependable solutions available anywhere in the world.
Telespazio France is a steadily growing company, and we're always looking for talented people in all areas of our business.
Our people enjoy rewarding careers

"Whether it's working with space agencies, big energy firms or retailers, Telespazio France offers very diverse opportunities. That kind of versatility means I get the chance to work abroad, which is something I find very enriching. When I joined the company as a graduate in telecoms engineering, I was quickly made to feel at home and my bosses showed a lot of faith in me through the missions I was tasked with and the additional training I was proposed to hone my space sector skills."
Yasmine Bamhammed, Pre-Sales Telecoms Engineer since 2013
"Doing my work-study placement at a growing company like Telespazio France was a chance to learn about modern purchasing methods in a range of segments, from satellite capacity to freight transport, intellectual services and training."
Anthony Martinez, central buyer from January 2017, previously on a three-year work-study placement
Join us!

Our strength lies in our people.
"We're addressing new challenges every day, so we're looking for committed team players who are inquisitive, enthusiastic and determined."
Sophie Flamant, Head of PR
To join us, visit our recruitment platform, where you can browse our job vacancies, or send your CV and covering letter to jobs@telespazio.com.